Noble's Recovery
Six year old Noble suffers from chronic encephalopathy, which manifests as dyspraxia/apraxia of speech, expressive language disorder, sensory processing differences, and autism.  He was born normal and eye contact which changed after development.  Noble needs specialized intensive targeted speech therapies for speech production. He has lost his bilabials to gutturals and now has approximations with about 20% intelligibility.  Noble attends intensive speech therapy including PROMPT in hopes of regaining articulation.
Noble could benefit from MNRI therapy/camp which is about $8,000 to integrate reflexes to help him progress.  However, the MNRI therapy is costly and not covered by insurance.  Noble's family has spent years getting needed therapies covered through grants.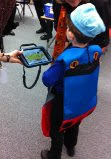 He communicates with signs, approximations, and his "Talker".  Social skills therapy is also not covered on insurance as well as the needed amount of speech therapy weekly.
Noble had a typical birth with normal chromosomes, based on extensive genetic testing. It's difficult to explain the cause of his condition–possibly environmental factors.  The family's hope is to help Noble through therapies including speech, occupational, physical, music, assistive technology, and ABA therapies.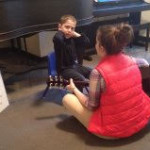 Please donate to Bridge To Healing Foundation, where funds you donate go directly to Noble's Recovery.
IMPORTANT NOTE: When donating, please remember to write in NOBLE's name in the RECIPIENT line of PayPal!