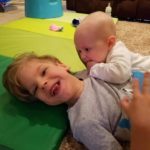 Meet Jacob! Jacob is my four-year-old son and he is absolutely full of sunshine and joy. He loves bathtub mohawks, tractors and turtles, because he thinks their shells are cool. Jacob has a heart of gold, is incredibly intelligent and is a wonderful big brother. Just check out the letter that he wrote to Santa.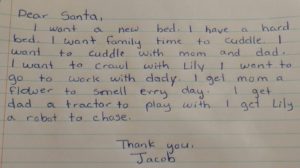 Jacob is full of smiles and his laugh is the greatest sound in the world. The most amazing thing about Jacob is that he is so happy and determined, despite the obstacles that he faces from being born extremely prematurely and the challenges of cerebral palsy he continues to overcome each day.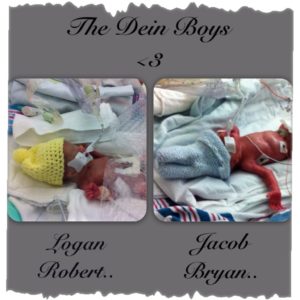 Jacob's first year of life was extraordinarily difficult. He was born at only 23 weeks and six days,. In fact, he was born two days after his twin brother, Logan. In his first six months of life, Jacob had to endure 144 days in Neonatal Intensive Care Units in 3 separate hospitals, 74 days on a ventilator and nine surgeries. His first surgery, an emergency abdominal surgery to fix a perforated bowel, occurred only one day after we held his brother for the first and last time.
We learned early on that Jacob may face incredible challenges through his life. Most premature babies suffer from bleeds in their brain which damaged brain tissue. Jacobs bleeds were so severe that we were told he would never see or hear or walk or talk. We didn't know it then, but that day was a critical turning point in our lives. We have committed to prove them wrong.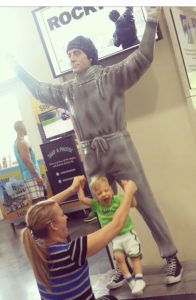 When Jacob came home from the NICU, we immediately began researching what could be done for children like him. We were very blessed to find the specialists at The Institutes for the Achievement of Human Potential who had 60 years of experience helping kids overcome brain injury. When Jacob was only 10 months old, we took him on his first trip to Philadelphia to be evaluated and have a home program developed just for him. We have been returning every six months since and commit every day to giving Jacob his very best chance. Because of this program Jacob is much healthier, can read independently, can see and hear and has made incredible gains.
Now, Jacob's greatest obstacle is his mobility. He wants so badly to crawl and walk and run. He has the strength, but lacks the coordination. We have researched many therapies that have proven to help children just like Jacob. The challenge we now face is accessing these therapies for him as they are not covered by insurance. There is no gold standard of care for children with cerebral palsy. But, that does not mean that there are not techniques that can help these children immensely. We have exhausted all of our financial resources and now need the help of our community to continue to fight with our little boy to help him play baseball like all the other kids.
Through our research we have found the following therapies that we believe can help Jacob overcome his physical obstacles.
MNRI – Masgutova Neurosensory Reflex Integration. This therapy identifies the reflexes that are not working properly and, through specific exercises, corrects the abnormality. Through this, Jacob will have improved perception of his body and where it is in space, and will gain use of his body in the proper manner.
Cost – $9850 biannually for 8 day intensive with family training (plus travel and lodging) and $3750 biannually for 5 day in-home intensive treatment between
HBOT – Hyperbaric Oxygen Treatment has shown reproducible benefits for more than 2 decades in hundreds of children with CP around the world. It works by regenerating or reviving cells in the ischemic penumbra in the brain. This increased vascular activity allows the reactivation of "idling " neurons that are a result of injuries such as brain bleeds.
One Time Cost of $19,000 or monthly rental of $2850
CME – Cuevas Medek Exercises®, is a psychomotor therapy approach for infants suffering abnormal developmental motor evolution caused by a known or unknown non-degenerative syndrome affecting the Central Nervous System.
This therapy can be applied to children from the age of 3 months until they achieve and control independent walking. Because the CME® certified therapy practitioner needs to expose the infant to the influence of gravity, by providing progressive distal support, the use of this therapy may be limited by the child's size and weight. It is critical that we begin this therapy as soon as possible. The bigger Jacob gets, the more challenging this therapy becomes.
Cost – $4500-$6750 biannually for 3 week intensive treatment, 2-3 hours per day.
We know that this "wish list" for Jacob will require substantial fundraising. We believe in our little boy and we will stop at nothing to help him reach his goal of running! If you are able, please know that any support you can offer will help us move mountains!
Donate to Bridge to Healing to bring Joy to Jacob.  Please write Jacob Dein in your donation.
Thank you