Emma's Wish
This is our amazing Emma. She is a beautiful loving soul.
Emma came home to us when she was 7 days old and we were blessed to adopt her at 11 months old.   Her birth mom was an active addict. Emma was born with many drugs in her body and as a result she is paying the price.
Emma has never slept through the night. Most days are filled with challenges, meltdowns, rages, head banging, destructive behavior and threats of not wanting to be on this earth. Can you imagine hearing your 6 year old saying she wants to die??
Each morning it takes  her 30+ minutes to get dressed because she can't stand the feeling of clothing on her body. It prompts anxiety and meltdowns every day. This is emotionally exhausting and we are powerless to it.
Up until now, we have been too proud to ask for help but the time has come.
Emma has seen all the conventional doctors since she was two and a half years of age. She has been to 4 psychiatrists, a play therapist,  sensory therapist, neurologist, ABA therapist, occupational therapist, speech therapist and more.
She has been given several diagnoses, such as ADHD, PTSD,Sensory processing disorder, Autism spectrum disorder, Anxiety, Bipolar, Attachment disorder…. The list goes on and on.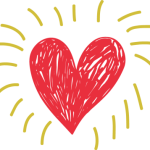 Emma has been on Meds that have made her violent and seeing hallucinations . She has been non- reactive to the meds given and yes we have gone the holistic route.
These treatments that are covered by Medicaid have showed little result. The doctors we have seen would rather medicate and not treat with therapy. They don't  think outside of the box.

That being said, we are reaching out to seek alternative options NOT covered by Medicaid that we have heard about and have seen results with other children.
The First is a proper diagnosis by a neurophysiologist, this alone is $2700.00
It has been suggested Emma have have Craino sacral therapy, equine therapy and vision therapy at the very least. None of this is covered by Medicaid and financially we can not handle this.
Please help us get Emma the proper diagnosis and treatment she needs by giving what ever you can. Every little bit helps.
Click on the Donate Button on the right.  IMPORTANT NOTE:  Write EMMA in the recipient line so that funds can be earmarked for Emma's therapies.