Forms
Guidelines and Forms for Bridge to Healing Accounts
Bridge to Healing is dedicated to helping individuals, families and professionals who assist with special needs through a number of ways.  Listed below are the guidelines and forms for accounts available.  Specific criteria must be met for the requests to set up accounts within Bridge to Healing for specific uses, how disbursements from these accounts will be handled and the donations that are made to these specific accounts. Please note: forms have been revised for 2016.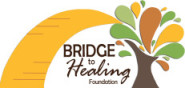 Individual Account Forms
Create an account for a specific individual with special needs to receive funds for therapies and therapy courses for families.
Special Account Form
Support  victims or families of a specific tragedy or natural disaster by establishing a Special Account to fund necessary assistance.
Professional Account Forms
Professionals helping special needs individuals can apply for scholarship funds for training and workshops.
If you would like to request funds from your account for eligible therapies and workshops, please submit the Request Funds Form
Request Funds Form
Keep track of the funds you raise for someone with special needs with this easy Fee Calculation Worksheet.
Fee Calculation Worksheet
Support Bridge to Healing Foundation
Donate NOW!
Helpful Info
Bridge To Healing Foundation
501 (c)(3) non profit organization
Tax ID #27-2165497
Address:
Bridge To Healing Office
18037 SE Heritage Dr
Tequesta, FL 33469
Email: Bridge2Healing@Yahoo.com